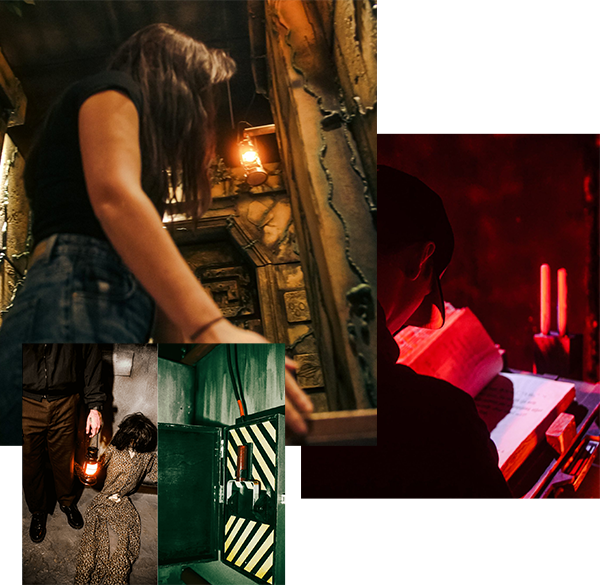 60 Minute Escape Room Experience
Columbus, OH
With a wide range of target audiences, from all ages and groups, our escape games are perfect for anyone who loves a good adventure. Whether you're looking for a fun family activity, a team-building experience, or a date night idea, we have a room for you.
We offer an exciting escape room experience where teams of 2 to 6 players are locked in a room and given 60 minutes to work together to solve puzzles, decode cyphers, and uncover secret passages in order to escape.
Challenge Your Mind and Skills with Our One-of-a-Kind Escape Rooms
Our goal is to provide each player with a fully immersive experience, so they can feel fully absorbed in the game and truly challenge themselves to earn their escape and the title of Escape Artist.
Thrilling Room Experience
Challenging and exciting puzzles that will keep you on the edge of your seat.
Team-Building And Socializing
Perfect for team-building exercises and bonding with friends and family.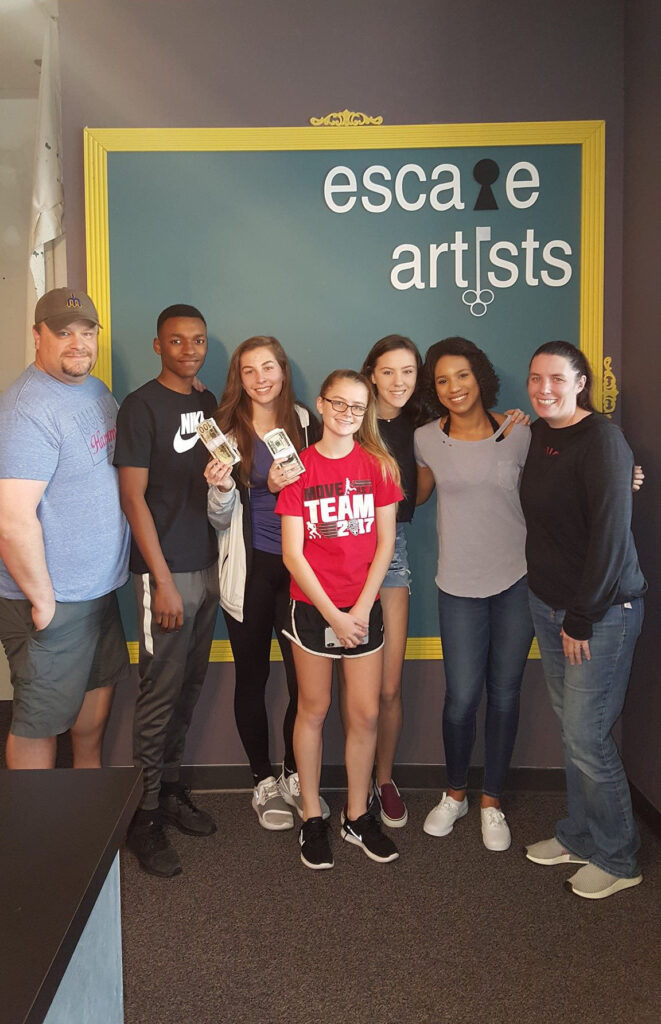 Love this place! Me and my boyfriend went and had to come back for three days in a row! Definitely recommend!
Absolutely loved it! Had the best time! Blew my mind, so many puzzles in just one room. Our Game Master Carter was amazing! Rest Easy Motel was a lot of fun! Will definitely go back for another room!
Lindsey Johnston
27/01/2023
This was so well done! Very clever clues and tricks. Our group had a wonderful time working together to solve the clues. (We did the cat burglar room) The monitor listens through an intercom and gives clues as needed. We got the codes with 2 minutes to spare, but it took a lot of brains and teamwork! This was one of the most exciting and fun experiences I have had in Columbus, and I can't wait to do it again!
So much fun!!! Great experience. The two times I went our guide was so nice and helpful with all the clues. The puzzles and rooms are so creative and fun to solve. I've went to others but none beat this place!
Courtney Fleming
22/01/2023
So much fun! I would highly recommend. I am excited to come back to do more!
The puzzles are fun and challenging with a staff committed to making this a fun event.
Loved the experience. Me and my friend went twice now and enjoyed the rooms so far. We only beat one of the two and was a puzzle away from winning the other, two minutes more. Highly recommend.
Feedback!
Use the form to leave comments or feedback. We will get back with you as soon as possible.